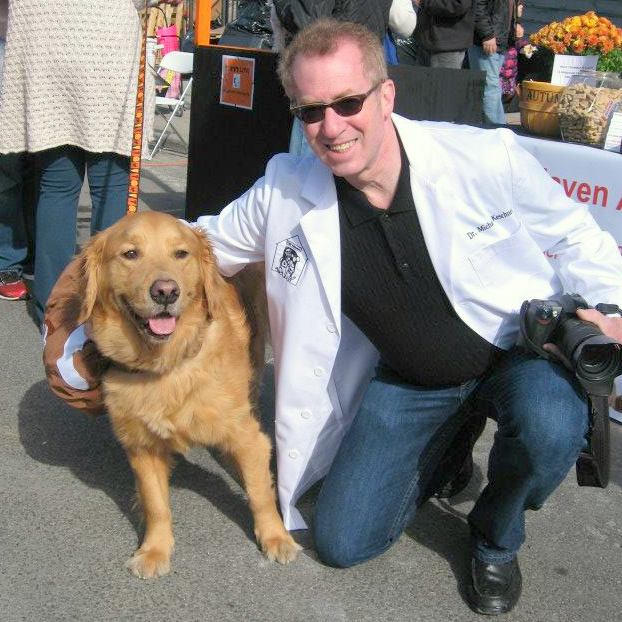 At Sean Casey Animal Rescue's annual Howl-O-Ween block party, the sun was shining and the tails were wagging.  The tables were set up and the barbecue was started but the party really got going when the band Atomic Dog began to play.  The block party is the biggest event turnout for Sean Casey Rescue and happens every year around Halloween.  You can find various tables, including, groomers, face painting, arts and crafts, the famous doggie kissing booth, and Pet Haven Animal Hospital.  There were raffles, a bake sale and even costume contests (for pets and humans).  John the dog even stopped by to hang out at the Pet Haven Animal Hospital table.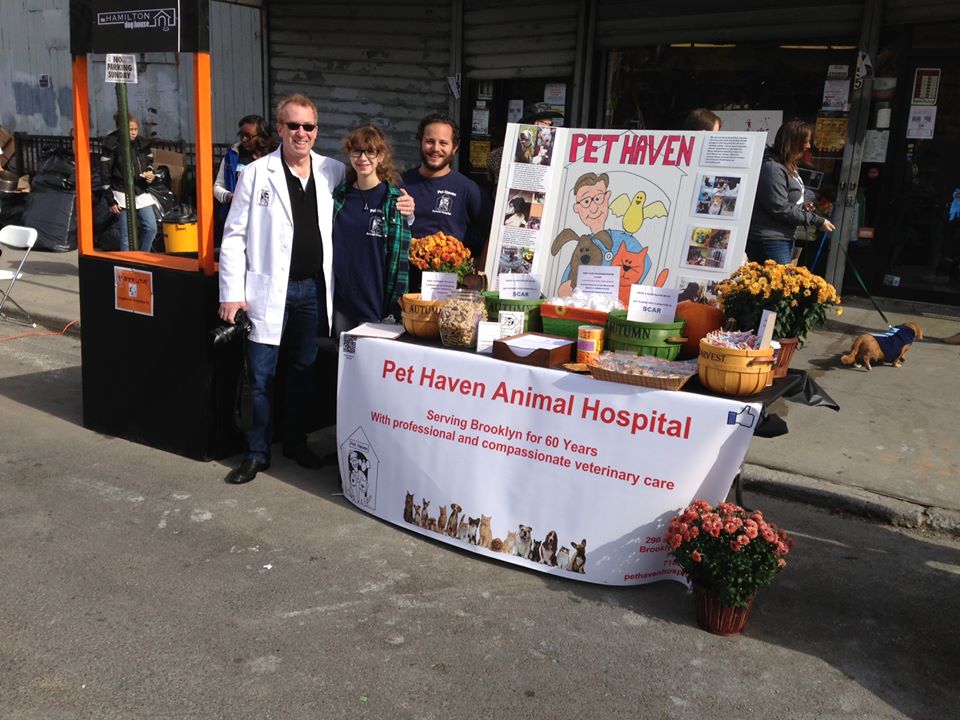 For those of you who don't know who John the dog is, he came to Pet Haven Animal Hospital in August of last year after being dumped on the street.  He was so severely emaciated that he couldn't even wag his tail.  The only way you could tell he was alive, was the fact that he was blinking. We weren't sure that John would make it, but we were determined to at least try.  On the second day, John received his first bath, to wash off all of the feces he was covered in. The days went on and slowly but surely, John was able to lift his head and wag his tail.  Then he was able to walk with some assistance and even able to bark.  During this time his photos and his miraculous recovery drew fans and support from all over the world.  In the end John made a full recovery and was adopted by an awesome family!
Pet Haven Animal Hospital provides care for many of Sean Casey Animal Rescue's (SCAR) animals. Sadly many arrive in almost as horrible of a condition as John.  We provide Sean Casey Animal Rescue with needed medical care, including life saving procedures and spaying and neutering for the cats and dogs and even rabbits!  Since SCAR is the only rescue I know of that offers exotic animals for adoption, it isn't unusual to see all kinds of birds, lizards and other exotics at Pet Haven for a checkup and medical treatment.
It's awesome to see the animals get better and blossom after receiving the care they need! Uniting pets of all kind with loving and caring families brings Pet Haven's doctors and staff overwhelming happiness.