Boarding
While you are away, you can be assured your pet will be pampered by our technicians' and will receive special attention as needed by our veterinarians. We have completed renovation on 20 spacious new dogs kennels for your pet's boarding pleasure. We also have available spacious accommodations for cats, birds, and pocket pets. While your pet is with us, you can be assured of:
• Climate-controlled environment to maximize comfort and health
• Special dog beds for your pet's comfort
• Dog walking throughout the day
• Free bath at discharge for dogs boarding 3 or more days
• We provide towels and blankets to keep the pets as comfortable as possible. You can also bring items from home.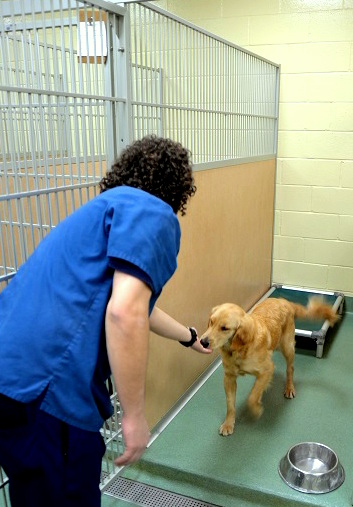 Should your pet require medication, you can feel comfortable knowing that your pet will get their medications under the guidance of a veterinarian. Some of our clients find that boarding is a convenient time to let us take care of some basic grooming and health care needs for their pets. Some of the services that can be performed while your pet is staying with us include:
• Nail Trim
• Anal Glands
• Ear Cleaning
• Bathing
• Physical Examination, including dental exam
• Fecal Examination for intestinal parasites
(Pets should have a stool sample checked once or twice yearly)
We welcome you to come by and visit our boarding accommodations!